A loose retelling of Jane Eyre except she kills a lot of people (she's not, like, a swift-handed crimestress, which is what I had sort of been led to believe. She's just a woman who finds herself in some unfortunate circumstances, and once you've accidentally murdered your cousin in self-defence, you find yourself accidentally murdering all
sorts
of unsavory assholes).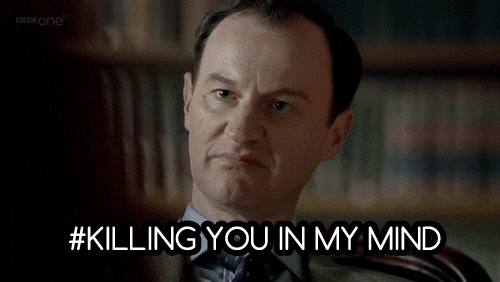 But also for real, in life.
It's charmingly and readably pseudo-Victorian, and it retains much of what I love about
Jane Eyre
(small, fierce protagonist; adorable fraught relationship between said protagonist and her craggy employer) and omits some of the stuff that I
also
love but admittedly find kind of problematic (mad wife in the attic) and adds some Sikh elements which make me a little like, Is this appropriation? Is this orientalism? Am I indulging in too much hand-wringing about this, or not hand-wringing enough?
Honestly. I don't.
Jane Eyre +
murder tho. Also secrets of questionable parentage. Also mighty and capable lady-characters.